Featuring Maha's Home Staging
Greetings Everyone!
I hope you had a lovely Thanksgiving!  It is one of the most favorite times and days of the year as I am sure you would agree.
From time to time I like to feature a Home Stager and show off their work. We all learn from seeing what others are doing whether you are another Stager, Real Estate Agent or Homeowner.  It is also fun to see what is going on around the country in homes everywhere!
Today it is my pleasure to feature Maha Paulus, ASP, ASPM. Her business and company's name is Maha's Home Staging!
Maha has been in business for over 5 years and she became an Accredited Staging Professional, ASP in April, 2011. Then she went on to become an ASPM in 2013.  As her trainer I must share that she is one of the loveliest people I have ever met or been around. Maha has to me, the ability to calm people immediately when she meets them and they meet her. I cannot imagine any seller who would ever get upset being around her.
It is my joy Maha to say this and to show off some of your lovely Staging Talent!
When I asked Maha about her style or thoughts about Staging she kindly shared this with me/us:
"I Stage in San Diego county and I will go wherever my clients need me.
My Staging style has evolved over the last five years. I don't believe in over staging. I like to keep the same color scheme through out the house. I like warm colors like blues, oranges, and reds. I will add a pop of color here and there to tie things together. The pictures and accessories speak volumes of the visual part of the Staging by adding character, elegance, and the WOW factor.
One of Maha's Clients Homes Rooms She Has Just Staged.
"Here's a house that I Staged last Monday in an upscale neighborhood in San Diego called 4S Ranch. This is a 4500 sq ft house, selling for $1.5 million. I hope you like the pictures. I gave the house a pop of orange color which looks so pretty and warm!"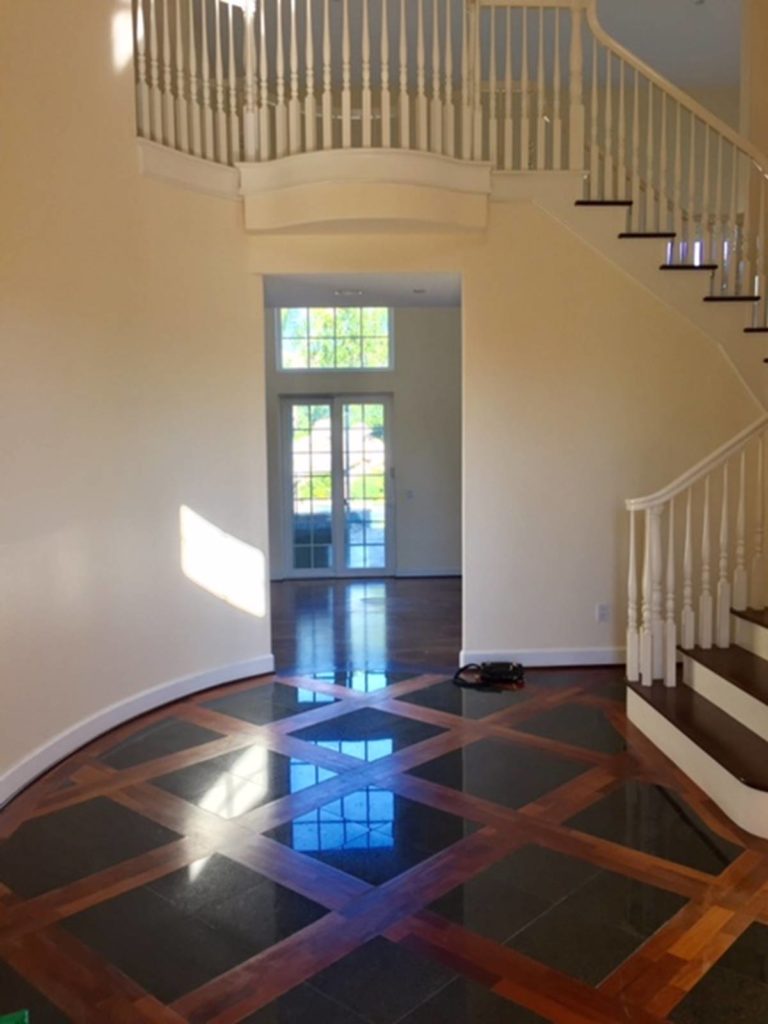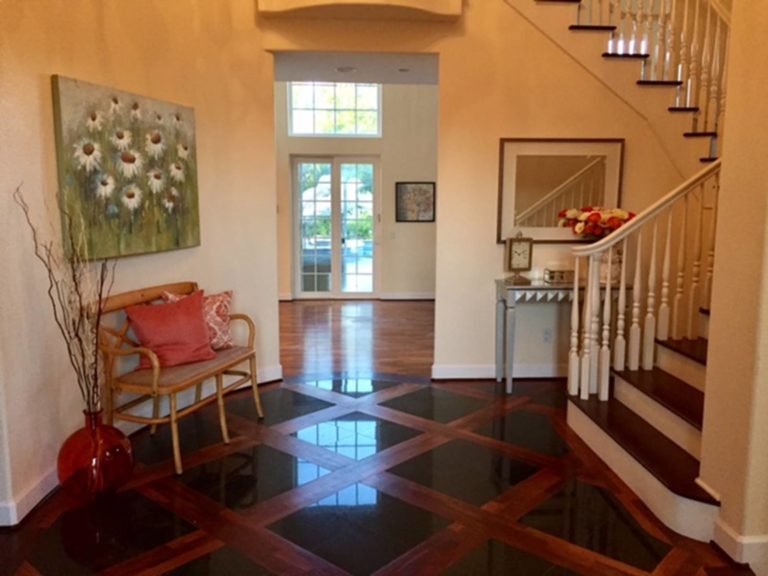 "By adding a bench and an accent table with a mirror to the Entry Hall, buyers coming into this house will want to see more and more!"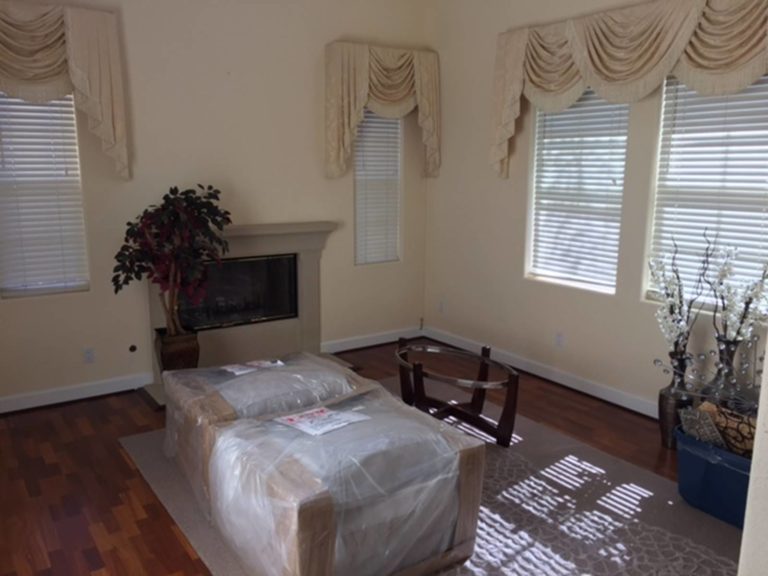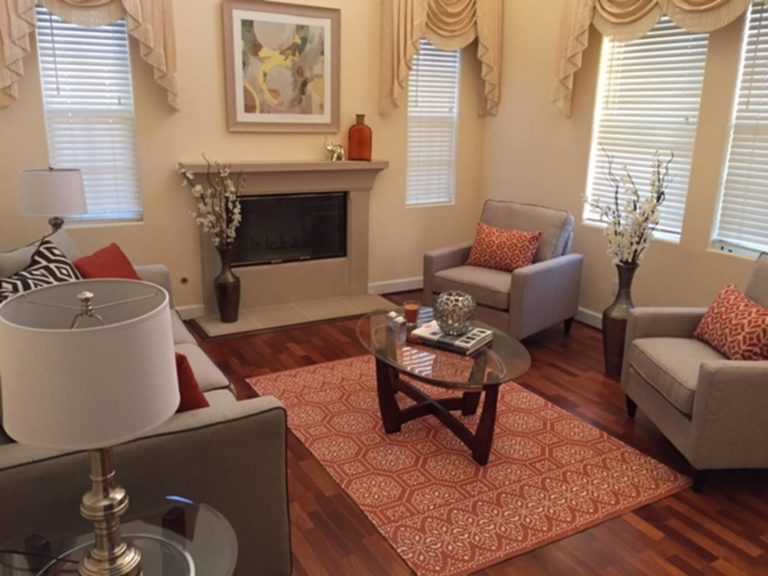 "What a difference the Staging makes to this Living Room! By adding the warm orange accents such as the rug, pillows, and accessories, it's now much more bright and cheerful!"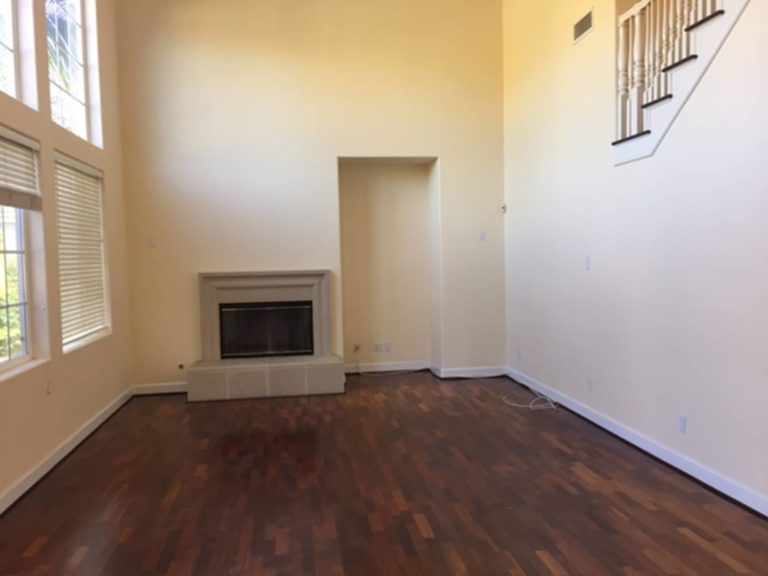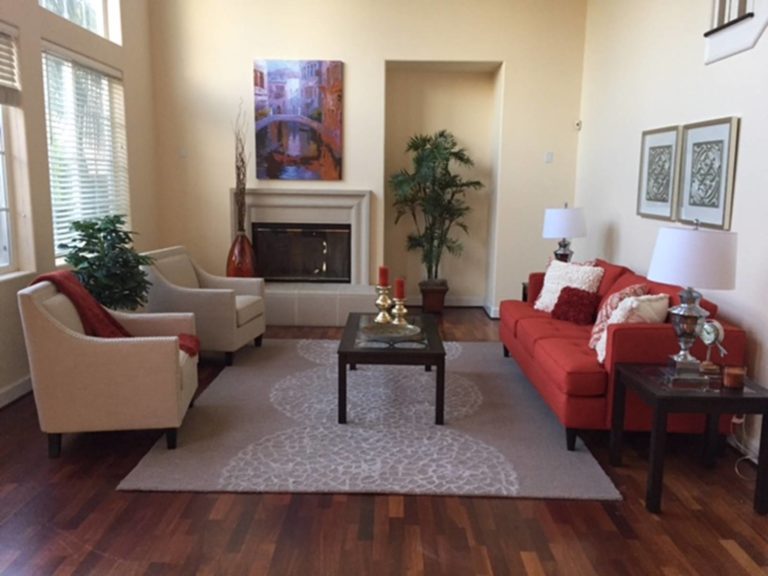 "This Family Room I Staged to welcome buyers that are looking for that cozy feel in their everyday family room!"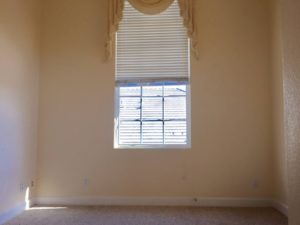 "The Home Office before I Staged it was so very cold and empty. And buyers pick up on that right away. Now look at the light and bright looking office! So simple but what a difference Staging makes. It does not take a lot to make a space so much more by Staging it."
Thank you Maha for sharing some of your Staging photos with us. I know I love seeing your work and I also know that those who subscribe to my blog are enjoying them too. I ask each of you who see this post to look at each picture and each item in each room. Ask yourself why does that work in the room?  Also look at the room arrangements that Maha did and think about what you could change easily in your own home.
I look at pictures of rooms constantly in my work and in my off time too and look for things that I can adopt and use in my own Staging and in Staging my own home too! Smile me 
  Change is good. I love change! Think of that chair that has been in the same corner of your home for 10 years, or more or less. IT is really tired of being in that place 
 and that means it is time to shake things up and discover how it looks somewhere else in the room. Remember if you do not like where you put it you can always put it back. But I encourage you Not to put it back, but rather find a new place for it, even in another room, and live with it and you will see that- that chair can really look great somewhere else also and it even feels good too.
Again thank you Maha for sharing. I appreciate you so much! You are really taking over San Diego in such a great way, as they need you in your talent, style and your care for your clients. Keep up your great work. To reach Maha you can email her at [email protected]
Thank you each for being a part of my blog! And as I always like to say…
Until my next post I send you positive energy, peace and blessings always.
Barb