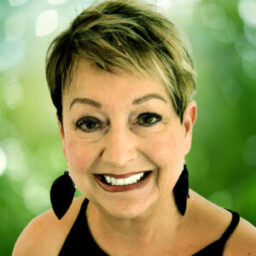 Barb Schwarz
Email Address [email protected]
Overview Barb Schwarz is Internationally Recognized For and Known Around World as The Inventor and Creator of Home Staging and The Staging Industry. This Year Barb Celebrates her 50th Anniversary Year since Inventing Home Staging. Barb has personally Taught over 1,475,000 Students in her 3,790 live Seminar Trainings She Put on and Given all over the world. Barb has taught over 37,175 Hours of Home Staging Education, more than anyone on earth, through her Trainings, Teaching, and Speaking to this very day. Barb's Teaching continues with her Newest Staging Course entitled 'The Certified Staging Communication Specialist' Course! Barb Personally Certifies each Graduate with the CSCS Designation they Earned in Her Course. Barb Knows that Quality Communication is the Key to all Successful Relationships in the Staging and RE Industries as they Serve the Public every day. Therefore Barb's New Educational Course is on this very Important Communication subject as she continues to lead the Industry in this very Positive way. Barb Founded and is the Original 20 year Builder of IAHSP Staging Association, World Wide Staging Service Week, WWSSW, The IAHSP Foundation, and the First Websites, Courses and Designations in the Home Staging Industry she Invented. Now Barb has founded World Wide Staging Day, WWSD Yearly, on January 9th, for Stagers, Agents, and Vendors to Celebrate Home Staging and The Staging Industry together around the World. To Find more Resources for You here Look at the Top menu in Green to see Information regarding Education, Books, The Staging Gallery, Barb's Blog, Barb's Famous Staging and Life Sayings, Educational Interviews with Barb, World Wide Staging Day, and more. Happy Staging to You whether You are a Seller, Buyer, Home Stager, RE Agent or a Vendor! And Thank you for Coming to BarbSchwarz.com!
Publications STAGING THE WORLD A Staging Journey around the World with Barb, The Creator of Home Staging https://www.barbschwarzworldwidestagingcommunity.com/staging-the-world-book/ BUILDING A SUCCESSFUL HOME STAGING BUSINESS Is the very first book written and published on How to Open, Run and Build a Home Staging Business https://www.amazon.com/Building-Successful-Home-Staging-Business/dp/0470119357/ HOME STAGING – THE WINNING WAY TO SELL YOUR HOUSE FOR MORE MONEY Is the very first book totally written and published on Home Staging. https://www.amazon.com/Home-Staging-Winning-House-Money/dp/047176096X/ HOW TO LIST AND SELL RESIDENTIAL REAL ESTATE SUCCESSFULLY Barb's Book changed the RE Industry with her innovative Real Estate Selling Concepts and Proven Ideas, and was the first book published that introduced Barb's Home Staging invention to the world. https://www.amazon.com/List-Sell-Residential-Estate-Successfully/dp/0324139659/ STAGING TO SELL:THE SECRET TO SELLING HOMES Contains Barb's full Home Staging Course and Program and is for all kinds of Real Estate markets. https://www.amazon.com/Staging-Sell-Secret-Selling-Market-ebook/dp/B002DOSB70/ IF YOU WEAR OUT YOUR BODY, WHERE WILL YOU LIVE? https://www.amazon.com/Wear-Your-Body-Where-Will/dp/1885221665
Country United States
Professional Category Professional Home Stager
Title Owner & Founder
Company
barbschwarz.com
Education University of Washington BA Degree in Education, Music and Interior Design
Experience Barb Schwarz has Educated Realtors®, Home Stagers, and the Public on Home Staging since the early 70's. Barb is the Creator, Inventor and True Visionary who came up with the Staging Concept. She has built the Staging Industry from day one before any others had thought of it. There was no Staging concept in the Real Estate Industry at all until she came up with the Home Staging Concept. Barb Invented the Home Staging Concept and industry when she entered the world of Real Estate as an Agent in Bellevue, WA in early 1972. She quickly saw and realized the need sellers have of preparing their homes for sale. Her background in the theater in musicals and off Broadway plays gave her the idea of setting the scene and setting the Stage® in houses for buyers to see properties in the best way. This is how she came up with her concepts and called it Home Staging. Barb has frequently said that her invention of Home Staging was a gift from God. In fact Barb was actually called to list a House on her Birthday and that Became the Actual Day she Invented Home Staging. To Barb it was another Sign that this was a Gift to her when she invented the Ideas on her Birthday Day! Her focus, ideas, vision, and creativity in this area became her mission and to this very day her passion grows more every-day. Her mission is to help create a better world through better home environments through the magic of Home Staging. During Barb's real estate career she personally Staged and Sold over 7,000 homes in the greater Seattle area. And Barb has personally trained and taught over One Million, Four Hundred Seventy Five Thousand People in Her live Trainings and Courses since 1985. Barb has Taught more Home Staging Education Class Hours than anyone on Earth through her 37,150 Hours of Home Staging Education in Her 3,790 Training Seminars and Classes. This year Barb marks her 37th anniversary year as a Professional Speaker. She is a 'Certified Speaking Professional' designated by and awarded to Barb by The National Speakers Association in 1990. Barb is rated in the top 50 Most Influential Women in Real Estate Around the World by The Real Estate Network. Barb Schwarz pioneered and created both the "Staging To Sell" and "Staging To Live"® concepts. She traveled the United States, Canada, North America and Europe extensively from 1985 to today spreading Her vision and mission of Home Staging to millions through her live Trainings, Seminars, best-selling Books, and her award winning DVD's. And this year she marks her 50th Anniversary Year since Inventing Home Staging in 1972. The World is Celebrating the 51st year of Home Staging on January 9th, 2023 through World Wide Staging Day, WWSDay which is coming soon! SHE BELIEVED SHE COULD, SO SHE DID!
---